Full Range FOCUS: Helping others!
Join our mission to help others!  The Full Range FOCUS is our way of supporting our community and a thank you for supporting us!  We seek out local organizations that serve a great cause!  From there we highlight that organization for a full month and make a donation at the conclusion of that month for each person that chooses Full Range for therapy or home health! 
Our FOCUS changes monthly!  We will announce the new FOCUS during the first week of each month!
It is simple! For every patient that is referred to us, a donation is made to the Focus of that month! Referrals can be patients choosing Full Range Physical Therapy or Renaissance Home Health, or can come directly from hospitals or doctors' offices.
Dedicated to enhancing the quality of life and well-being of people living with dementia and their care partners through joyful interactions around arts and culture.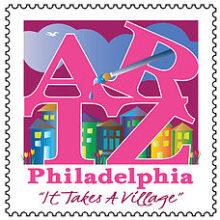 Vision: A world where no one impacted by breast cancer feels uninformed or alone.
Mission: To connect people with trusted breast cancer information and a community of support.
Here are the organizations we have supported in the past!